It's Jurong Bird Park's "Fly Free" week where Singaporeans, Permanent Residents and FIN pass holders can enjoy free admission from 6 September to 15 September! 
Fret not! The queue may be long but WRS has many staffs around to guide and give out free tickets while you're queuing. They're very efficient! We only queued for 10 Mins maximum!
While adults queue, you may also purchase fish food from the capsule machine at only $1 for kids to feed the fishes at the pond!
All you need to purchase are coupons (sold in sets of $10 each) for adults and Children above 3! We bought $20 coupons for 1 adult and 1 child above 3 and it was more than enough! Leftover coupons can be used to purchase food and drinks from the cafe or purchase gifts at the gift shop!
My children's top picks: 
Outdoor Penguin Coast! Get close to the penguins: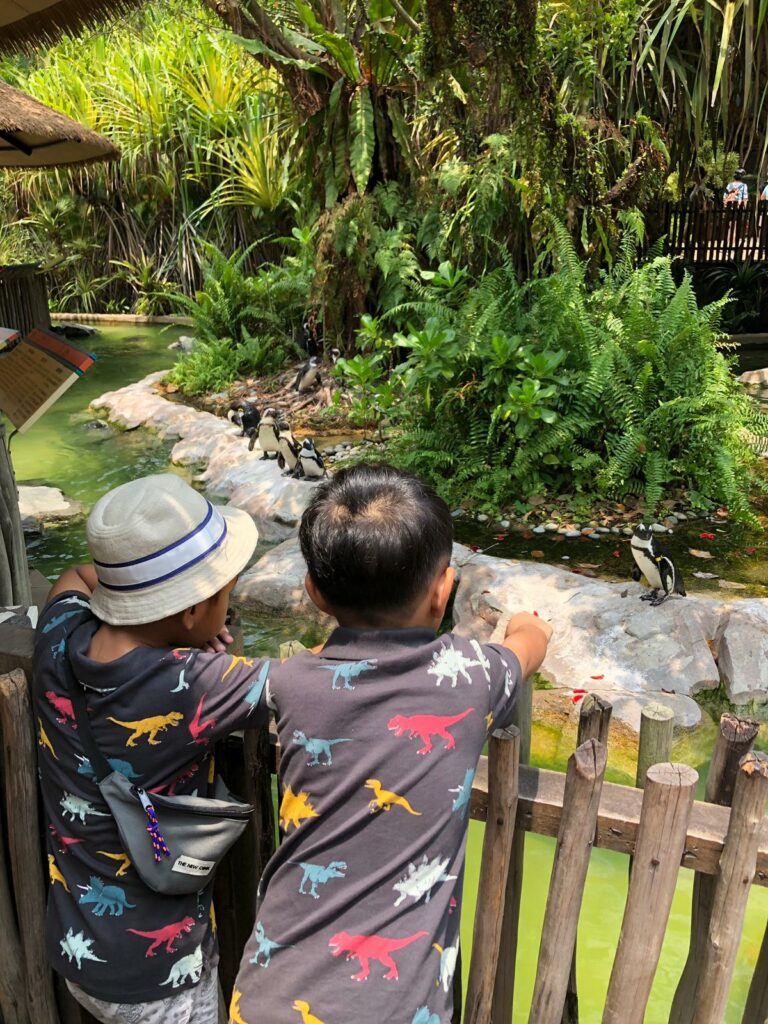 Royal Ramble – It was really relaxing and nice just watching kids enjoy bird watching! 
Get close with the Royal Ramble Crowned Pigeon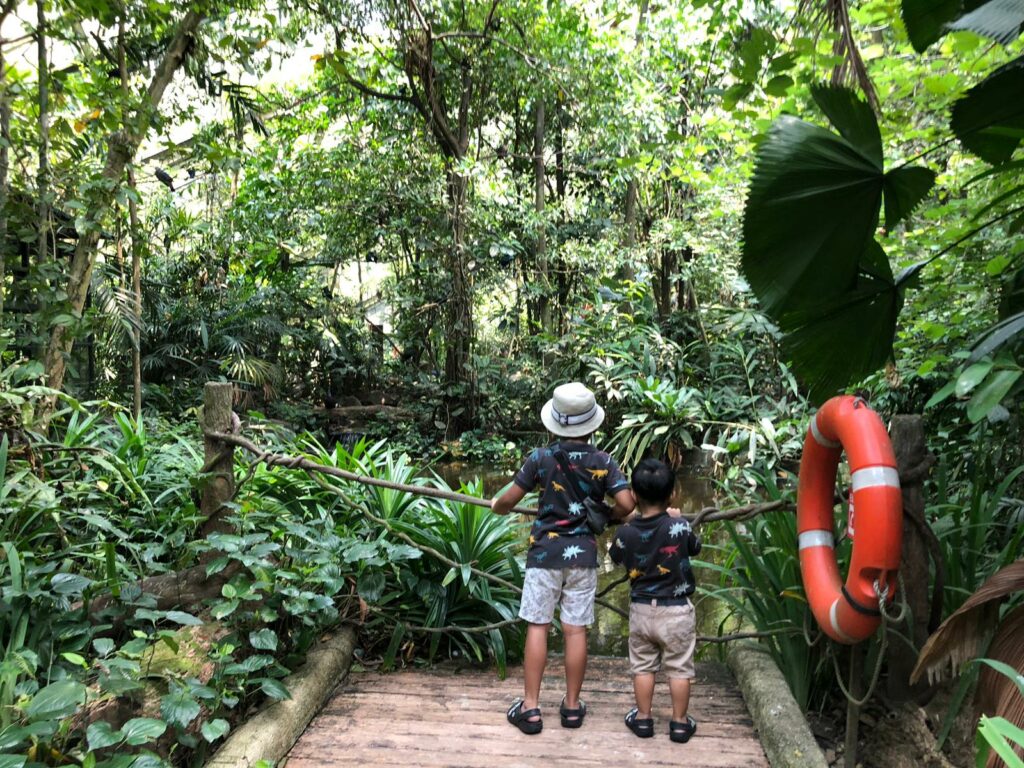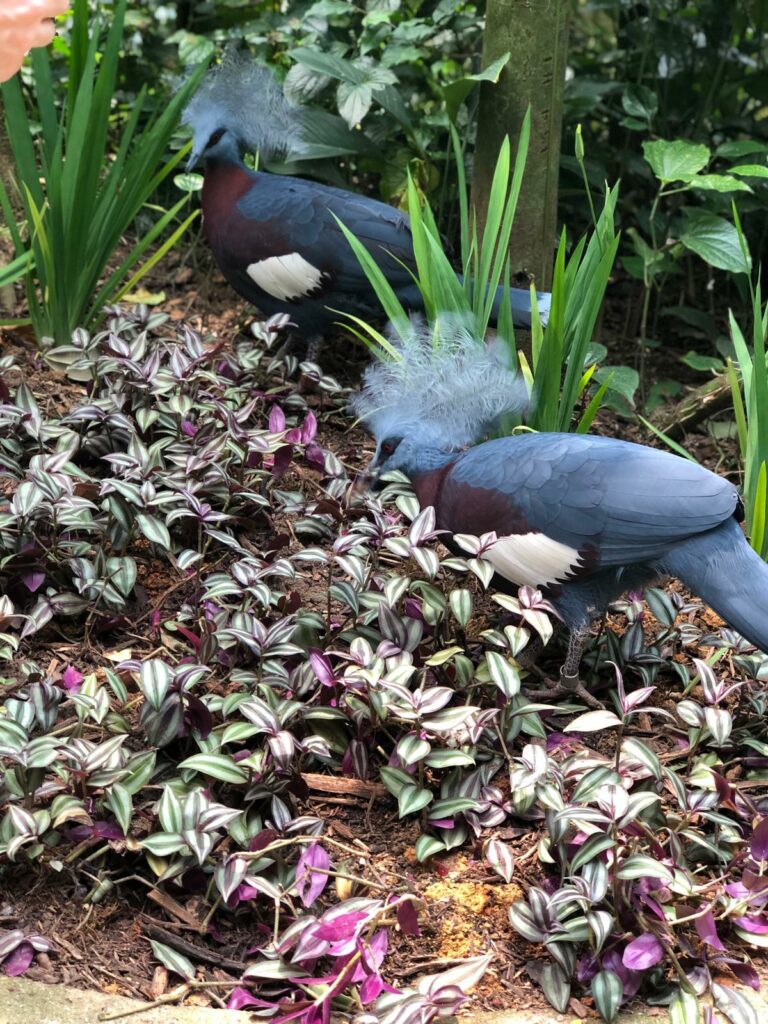 Snap some nice photos!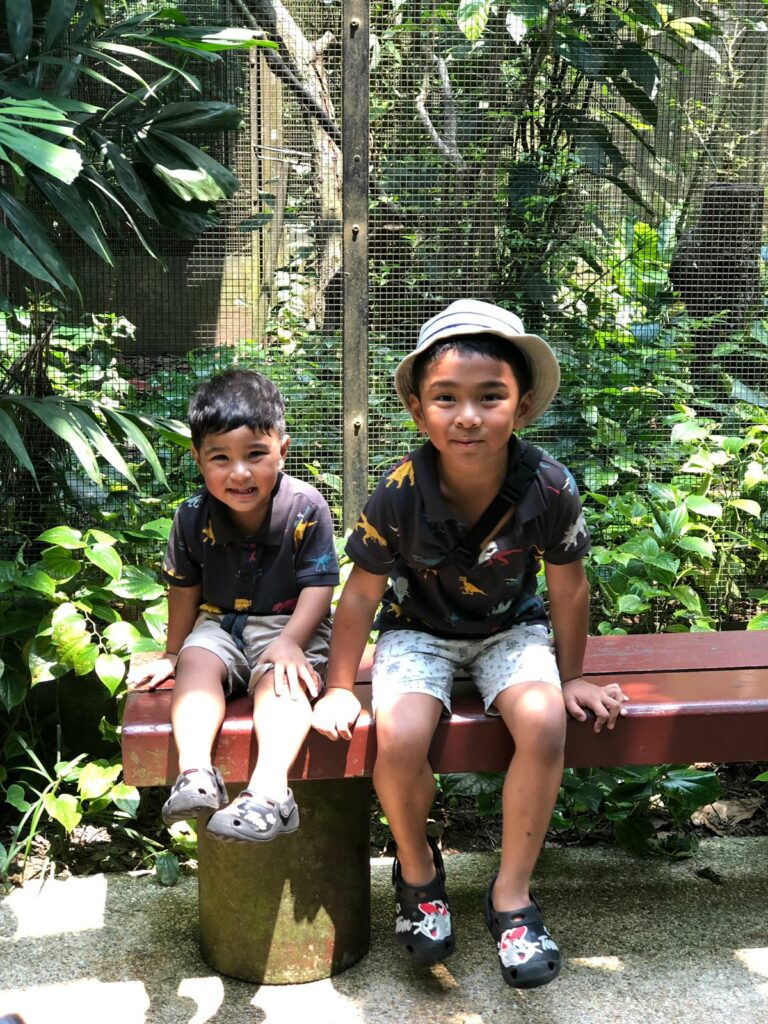 Highlights of our visit! 
4 Things to note: 
Tram rides are $4 per person (3 and above)

Keep your time in check when you go to the gated areas so you don't have to pay twice! The Indoor Penguin Coast is charging $2 per person (3 and above) and they have 2 time slots (10:30am and 3pm)  for "Meet our Baby Kings!" where you will be introduced to their newest members of the Penguin family! 

Queue up for a keepsake photo with the Parrots of Jurong Bird Park! The staffs are very efficient, so don't worry about queuing too long! No phone cameras are allowed though! You have to purchase those photos for a minimum of $25 per picture alone. Trust me its worth a buy! If not, worth an experience 🙂

Don't Miss "High Flyers Show" (11am and 3pm) where you get to see beautiful birds and enjoy Amigo singing and counting numbers in different languages! We were so impressed! The Show charges $4 per pax (3 and above) too!

Snap photos with the flamingo right after the High Flyers show too! Phone cameras are allowed for the memory of a lifetime! The queue starts at the far left end of the stage area. The park's photographer is also there for proper shots as well! You will be given a card to view your photos as you exit the park!
Pack swimwear, towels and essentials for "Take a Dip and Cool off"  at the Birdz of play! Entry coupons are $4 per child (3 and above) Free for adults! The waterplay zone closes at 530pm
There's even a playground area for toddlers! 
We met the Bird park's resident Iguana 
Lorry Loft entry is $2 per pax (3 and above) We absolutely admire the bridges they build for a nature walk! You may purchase food for birds at $2! We were there at 230pm and the birds were so full already. So try to be there in the morning! 
Please follow and like us:
About Post Author